Go Cashless with style
and comfort with RXPAY
The all in one app, designed to ensure that your daily payments are smooth, effortless and easy to handle with just your smartphone.
You can now recharge your wallet at any Merchant or Bank and instantly start buying online
With RXPAY you can pay your bills effortlessly without ever leaving Home.
Simplest & Fastest way to pay and get paid by using QR code technology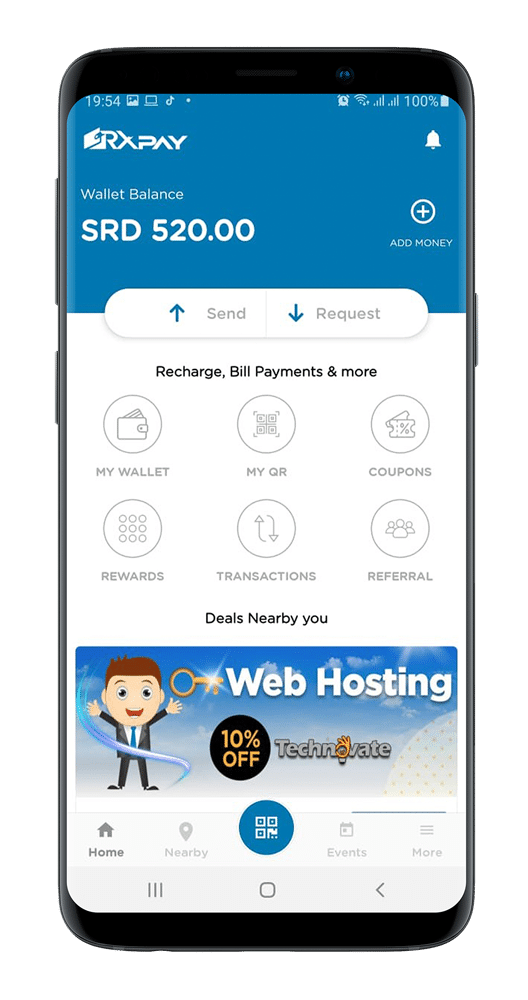 From buying coffee, movie tickets, dining at restaurants, shopping and much more
Attending any event in the city or even virtually? Discover and book your tickets with RXPAY
Earn cashback when you refer a friend to RXPAY
Why Should You Use RXPAY?
Contactless, Quick, Secure

Top deals & Offers nearby
Discover special deals and promotions offered by RXPAY's merchants nearby and be the first to grab them!

RXPAY provides bank level security mechanisms that mitigate the risk of having cash on hand, eliminate fraud and counterfeits

Refer to Friends and Earn
Refer RXPAY to your friends and family and earn rewards. Together we create the RXPAY Movement.

Keep track of all your expenditures in one place. No more wondering where all your money went!
Let's Get Started Today with RXPAY
Available for both android and iPhone users
Keep your account safe by setting up PIN or Finger print
Through your bank, mobile money or an agent and pay all your bills without cash.
Make all kinds of purchases with your smartphone just like that.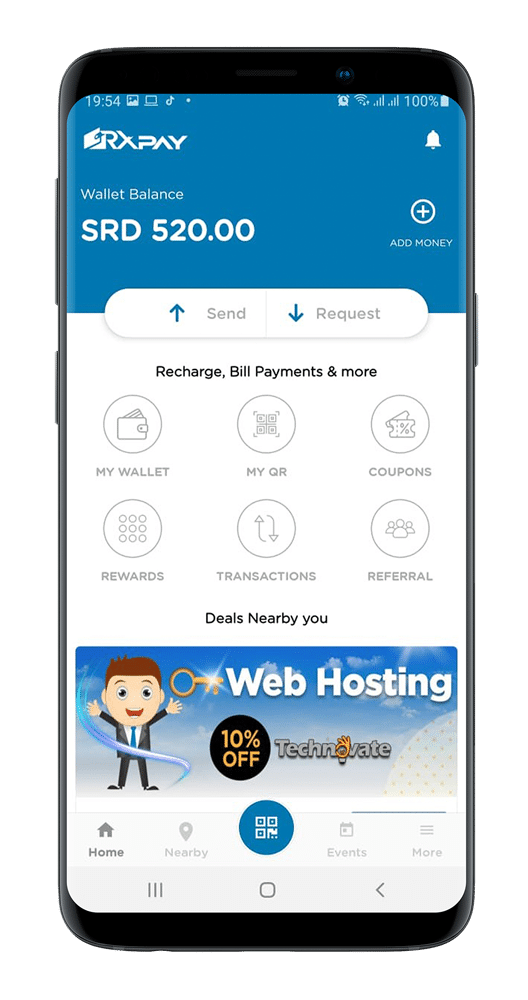 How to start paying for
store purchases
Step 1: Launch RXPAY app –> tap QR button at bottom
Step 1: Launch RXPAY app –> tap QR button at bottom
Step 1: Launch RXPAY app –> tap QR button at bottom
Step 1: Launch RXPAY app –> tap QR button at bottom

How to start paying for
store purchases
Step 1: Launch RXPAY app –> tap QR button at bottom
Step 1: Launch RXPAY app –> tap QR button at bottom
Step 1: Launch RXPAY app –> tap QR button at bottom
Step 1: Launch RXPAY app –> tap QR button at bottom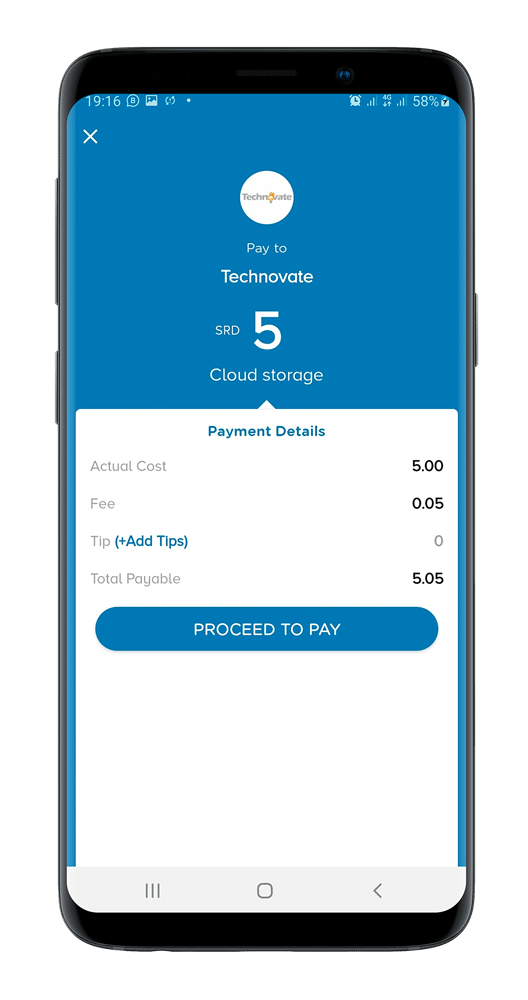 How to start paying for
store purchases
Step 1: Launch RXPAY app –> tap QR button at bottom
Step 1: Launch RXPAY app –> tap QR button at bottom
Step 1: Launch RXPAY app –> tap QR button at bottom
Step 1: Launch RXPAY app –> tap QR button at bottom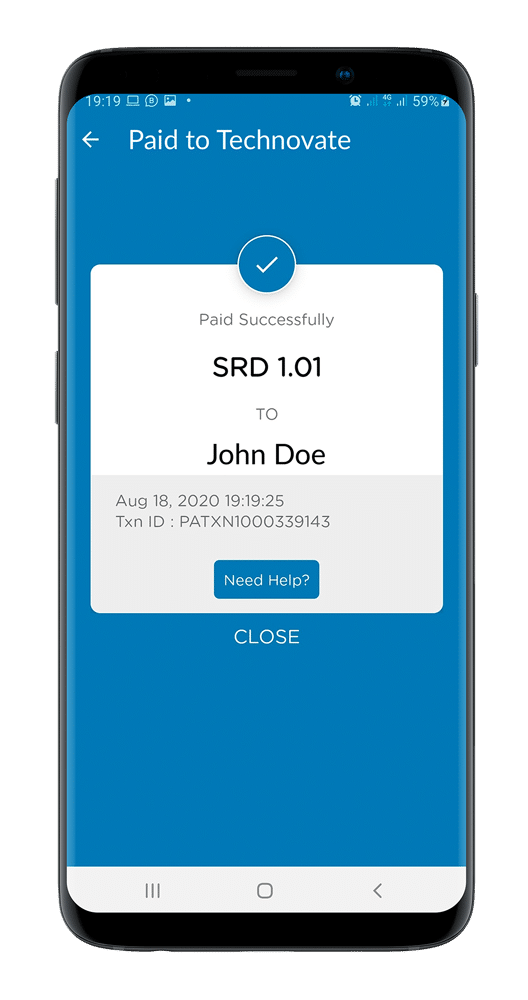 How to start paying for
store purchases
Step 1: Launch RXPAY app –> tap QR button at bottom
Step 1: Launch RXPAY app –> tap QR button at bottom
Step 1: Launch RXPAY app –> tap QR button at bottom
Step 1: Launch RXPAY app –> tap QR button at bottom